Custom Wooden Shipping Crates & Boxes
Ship, store, and protect your valuable products with our custom-made shipping crates and wood boxes.
Michigan Industrial Container is a container supplier and full-service container repair facility located in West Michigan. Since 2016, we've grown to include custom wood crates and boxes in our services offered.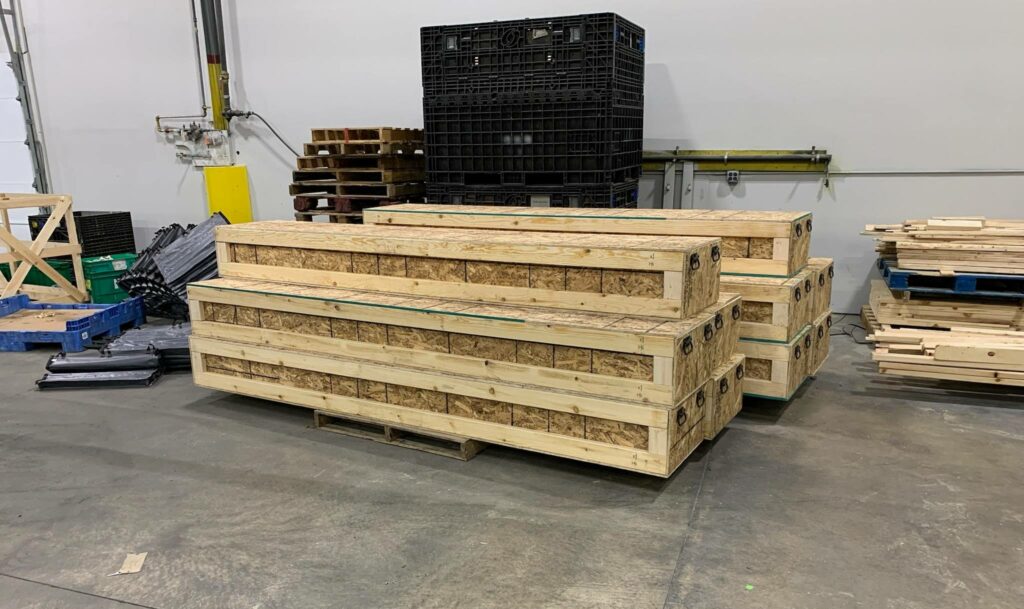 By offering custom wood crate solutions and rapid turnaround times, we can serve our customers both better and faster than our competitors!
Need to protect your products for domestic or international shipping? See why our wooden shipping crates are a perfect option!
Custom Crates, Built to Specs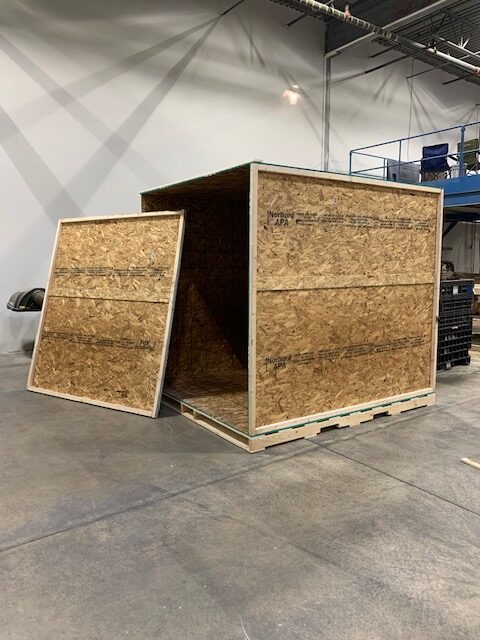 From small wood boxes to large shipping crates, our wooden shipping solutions are built to your specifications to accommodate your products. We work closely with your team to meet shipping requirements, provide you with what you need, and ultimately streamline the shipping process for your business.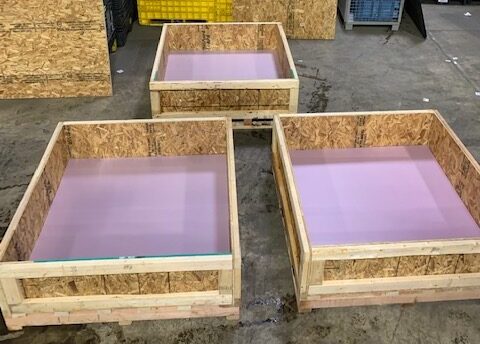 Need a pallet with sides? Our wood pallet collars allow you to have a custom-depth crate added to your pallet! Our pallet collars can be constructed to be versatile, expandable, reusable, and shippable both domestically and internationally.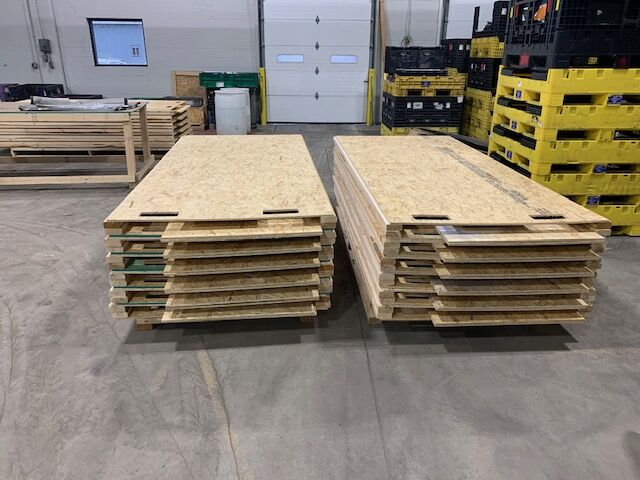 Ordering wooden crates as kits allows you to save space at your facilities and during shipping. Our wooden shipping crate kits are quick and easy to assemble whenever you're ready to use them. We can deliver crates either collapsed or pre-built.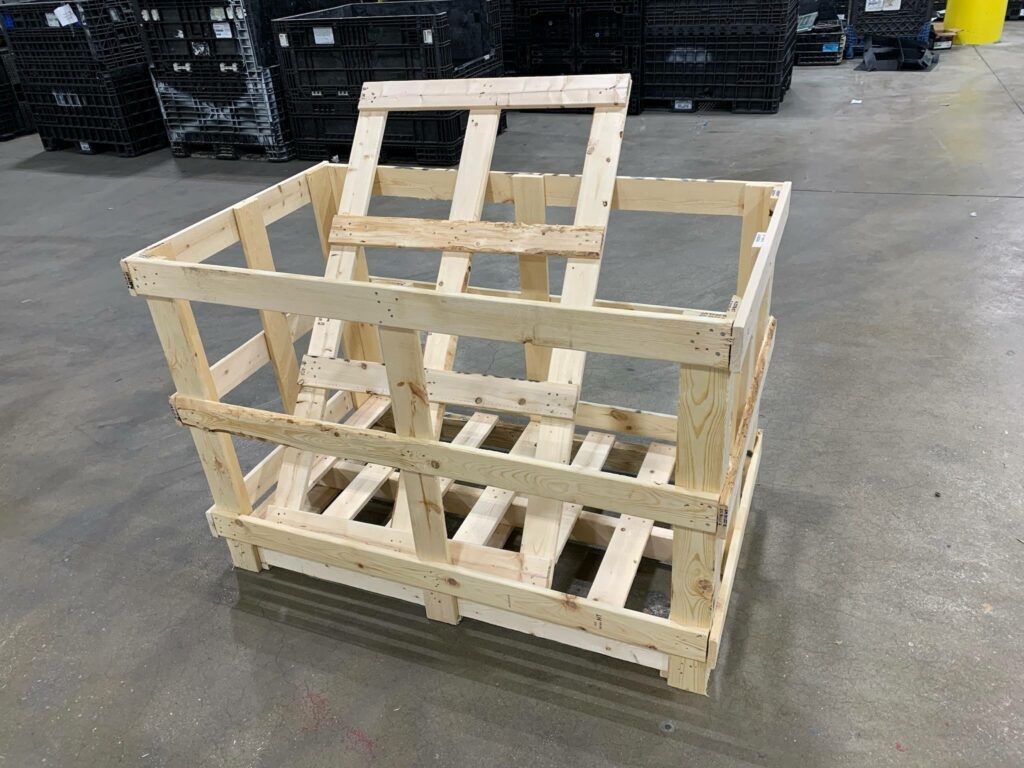 Open-slat crates or skeleton crates provide partial protection, visibility, and ventilation while shipping and storing your products more cost-effectively. We custom-build your slat crates to whatever dimensions your products require.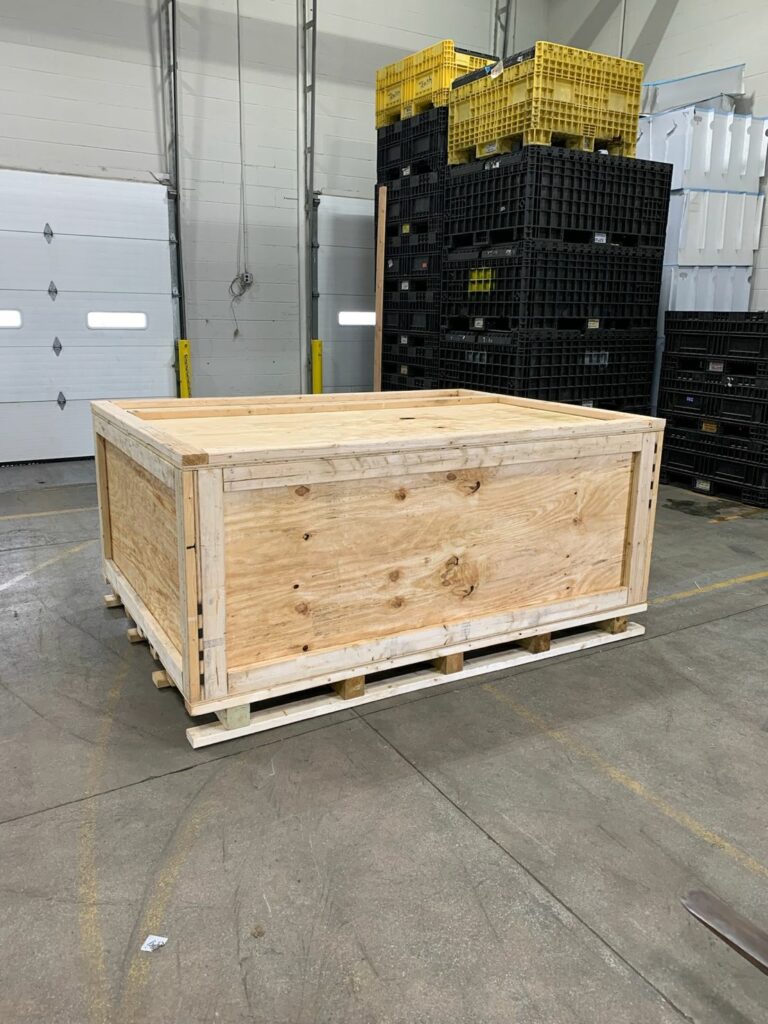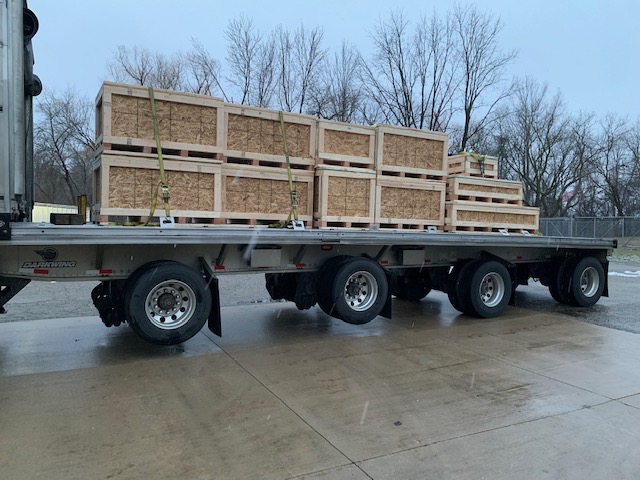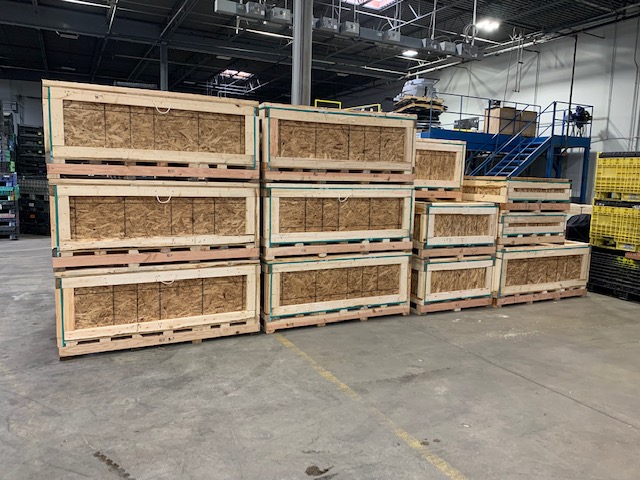 Partnering with MIC: Unmatched Time Savings, Convenience, and Customer Care
Wooden crates provide a great shipping option for our customers for their lightweight to heavy-duty deliveries. Our customers love our:
See how easy it is to meet your goals at the best price with a fast turnaround. Send us a message today for your free quote!
Complete Container and Crate Supply, Service, and Repair
In addition to wood crates, we offer metal repairs and bulk plastic container services both at your location and at our repair facility in Kent County. We pride ourselves on helping our customers with whatever container, packaging, storage, and shipping solutions they need.

Get in contact with us about your specific need by calling 616-560-7583 or sending us a message.
Service Areas: Wooden Shipping Crates, Crate Delivery, & Repair Near Me
Our shop is fully equipped to provide you with wooden storage crates, ready-to-build crate kits, and other industrial shipping crates and containers. We are located at 7441 Division Ave S Suite C, Grand Rapids, MI 49548.
We also travel to deliver wood crates to your location within a 200-mile radius of our Grand Rapids facility. This allows us to service businesses in and around:
Get A Free Quote on Wooden Shipping Crates or Boxes
Upon completing this form, you will receive a quote from us regarding your message for wood crating products and related services.