Welding & Metal Rack Repair
Avoid operations disruptions with full storage rack repair and modification.
With our full welding repairs for automotive racks, shipping racks, stack racks, and other metal products, you can avoid disruptions at your warehouses and storage facilities. We help you optimize your shipping processes by making your shipping racks work for you—with repairs, design modifications, new dunnage, and more.
Reach out to us with any of your needs, from small rack modifications to large repairs.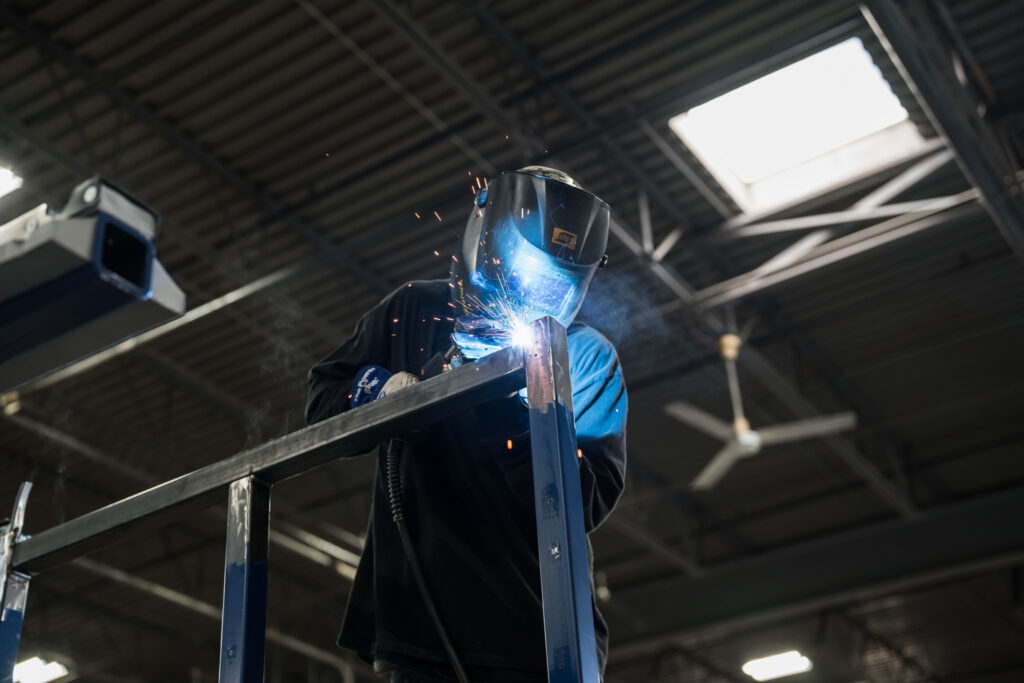 Full Repairs and Modifications for Your Shipping Racks & Metal Products
As a full-service metal rack repair company, we repair and modify racking systems including automotive racks, portable stack racks, shipping racks, and racks with dunnage.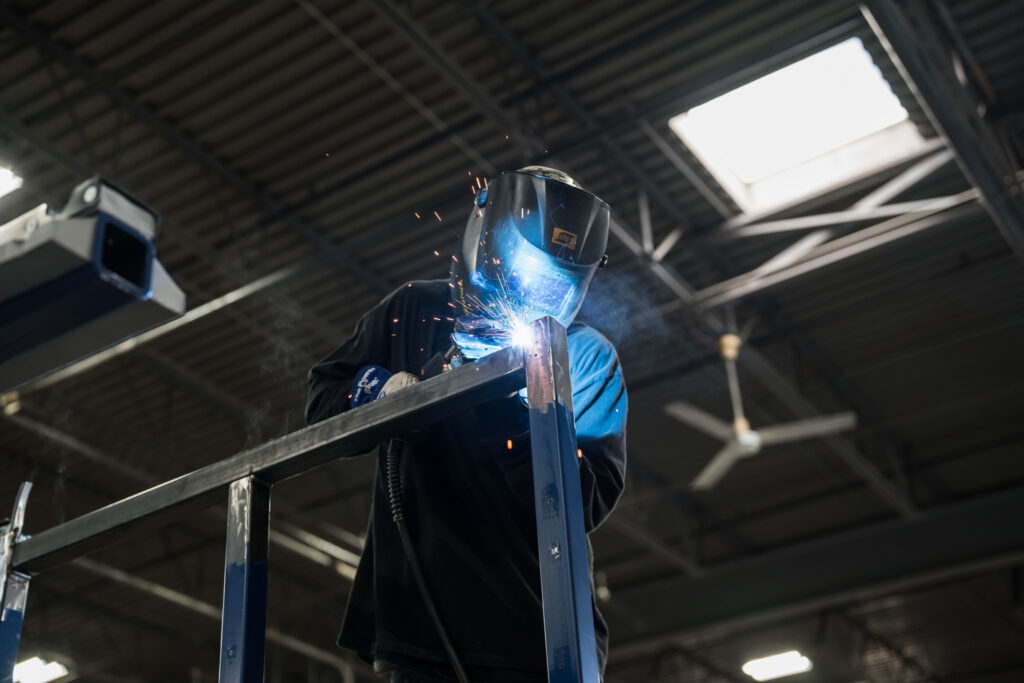 Repairing Bent Posts

Repairing Cracked Welds

Repairing Broken Cross Bars or Fork Pockets

& More!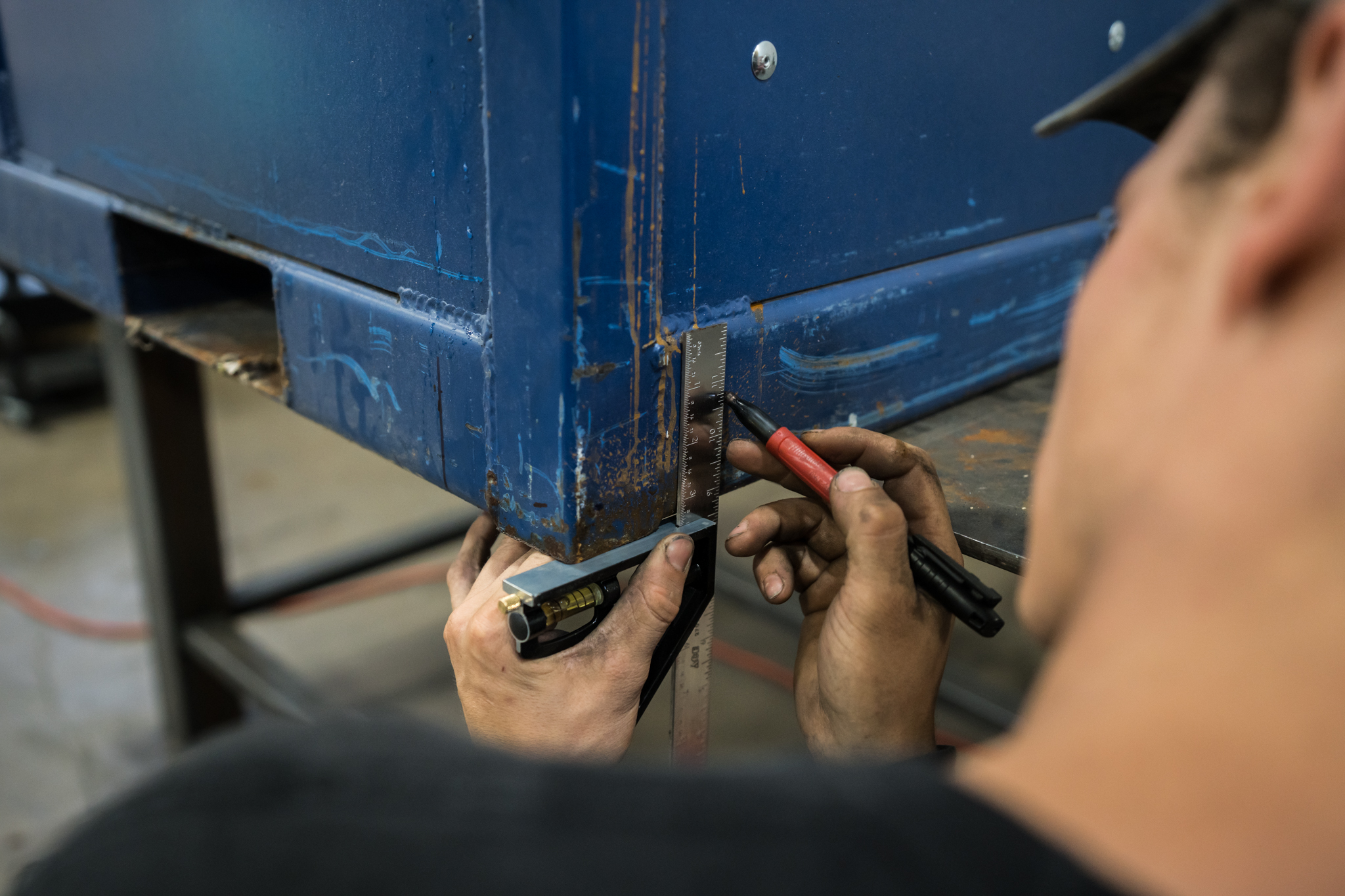 Rack Updates

New Part Dunnage

Design Modifications

& More!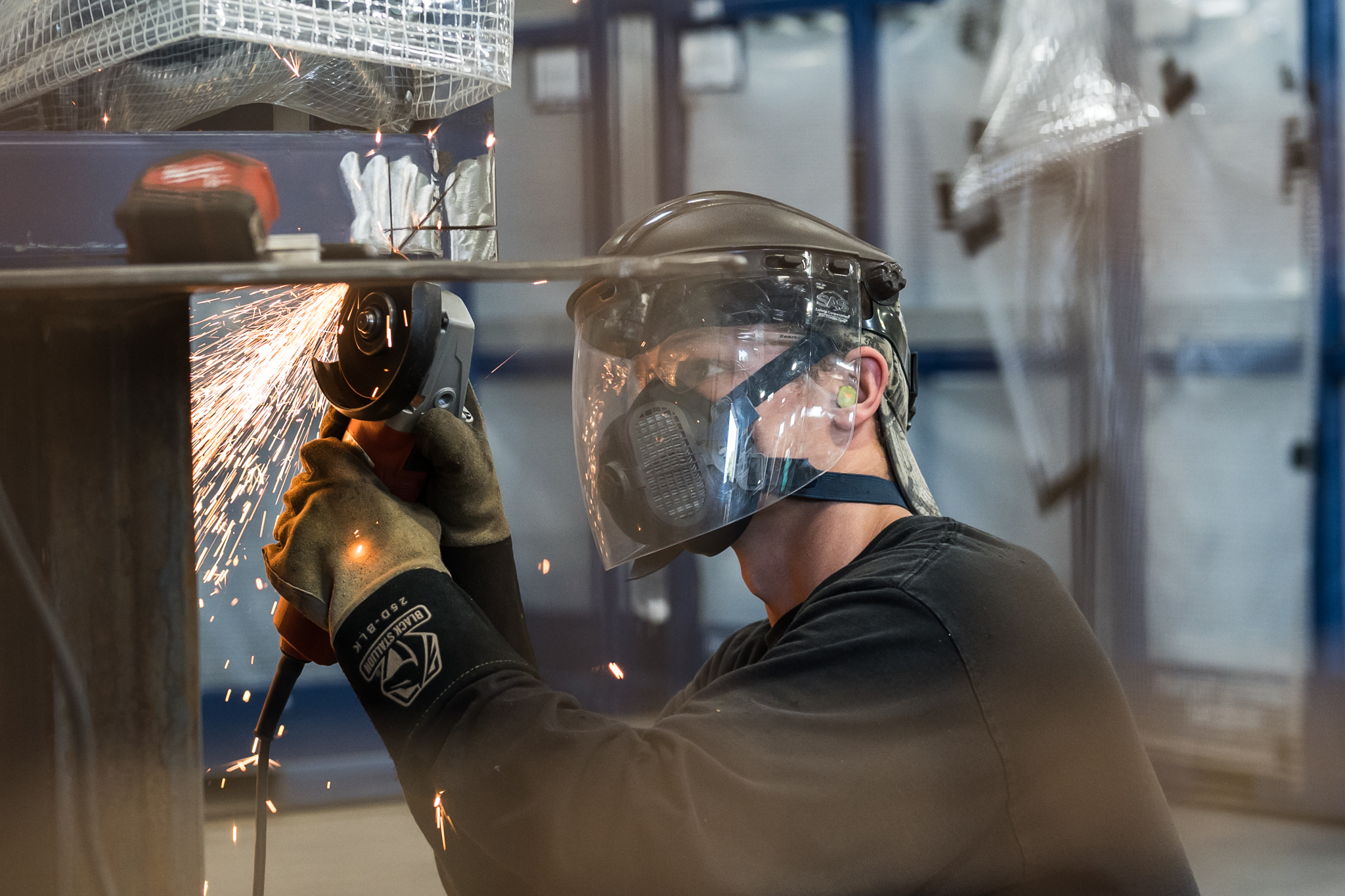 Partnering with MIC: Unmatched Time Savings, Convenience, and Customer Care
Whether repairing damage, optimizing space, replacing obsolete dunnage, or just improving the lifespan of your metal racks, we repair your metal products efficiently and expertly. Our customers love our:
See how easy it is to meet your goals at the best price with a fast turnaround. Send us a message today for your free quote!
Complete container, storage, and racking repair services.
In addition to metal storage rack repairs, we offer custom wood crate and bulk plastic container repair services both at your location and at our repair facility in Kent County. Let us know how we can help you with whatever container, packaging, storage, and shipping solutions you need.

Get in contact with us about your specific need by calling 616-560-7583 or sending us a message.
Service Areas: Metal Rack Repair & Welding Repair Near Me
Our shop is fully equipped to repair or modify your metal products including automotive racks, shipping racks, stack racks, dunnage, and more. We are located at 7441 Division Ave S Suite C, Grand Rapids, MI 49548.
For unique circumstances, we are able to travel to perform rack repairs if your location is within a 200-mile radius of our Grand Rapids facility. This allows us to service businesses in and around:
Get More Information and A Free Quote on Racking Repairs & Modifications
Do you have damaged or broken fork pockets or cross bars? Unusable dunnage on your shipping racks? Send us a message. Upon completing this form, you will receive a quote from us regarding your message for metal repairs or modifications.