Welding & Metal Rack Repair
Avoid operations disruptions with full returnable rack repair, retrofitting, and modification.
With our full welding repairs for automotive shipping racks, stack racks, returnable racks, and other metal products, you can avoid product damage and costly rack replacements.
We work with businesses in Grand Rapids and throughout Michigan to provide welding services, metal repairs, design modifications, and new dunnage for their shipping racks.
Reach out to us with any of your needs, from small rack modifications to large repairs.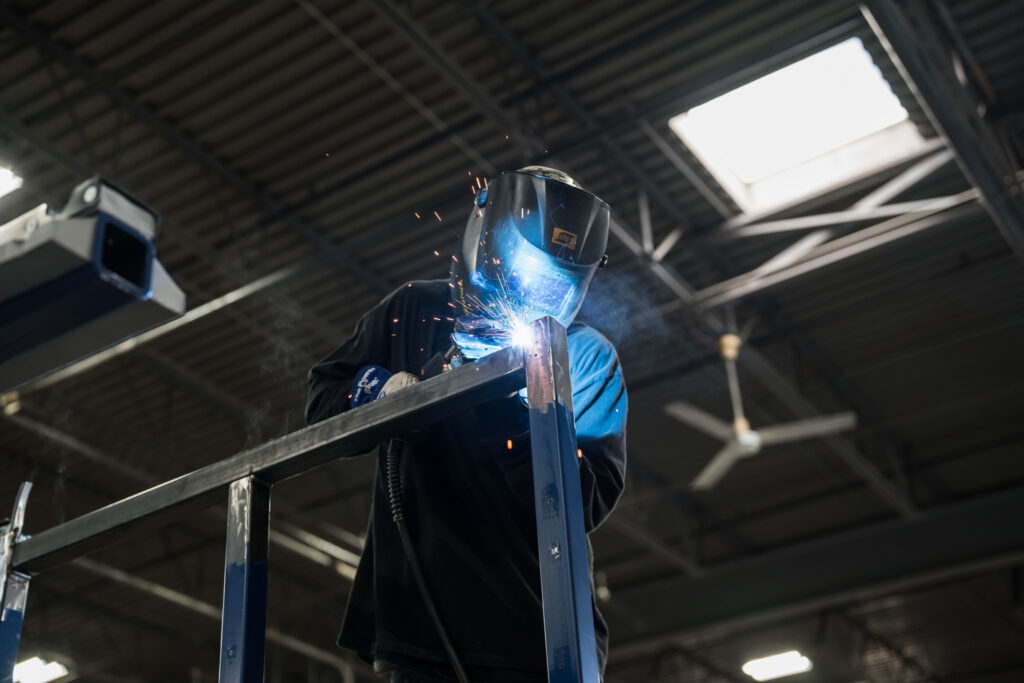 Full Repairs and Modifications for Your Shipping Racks & Metal Products
As a full-service returnable rack repair company in Grand Rapids, Michigan, we repair and modify racking systems including automotive shipping racks, collapsible/returnable racks, automotive dunnage, and more. This includes all the finishing touches like repainting, powder coating, and dunnage/bag replacement.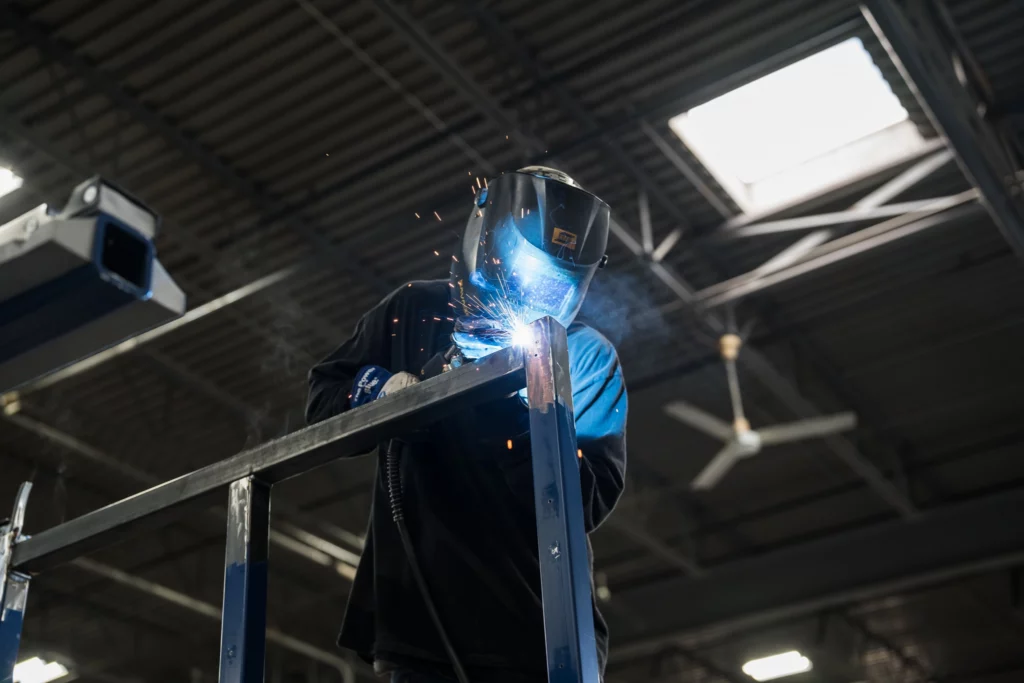 Repairing Bent Posts

Repairing Cracked Welds

Repairing Broken Cross Bars or Fork Pockets

& More!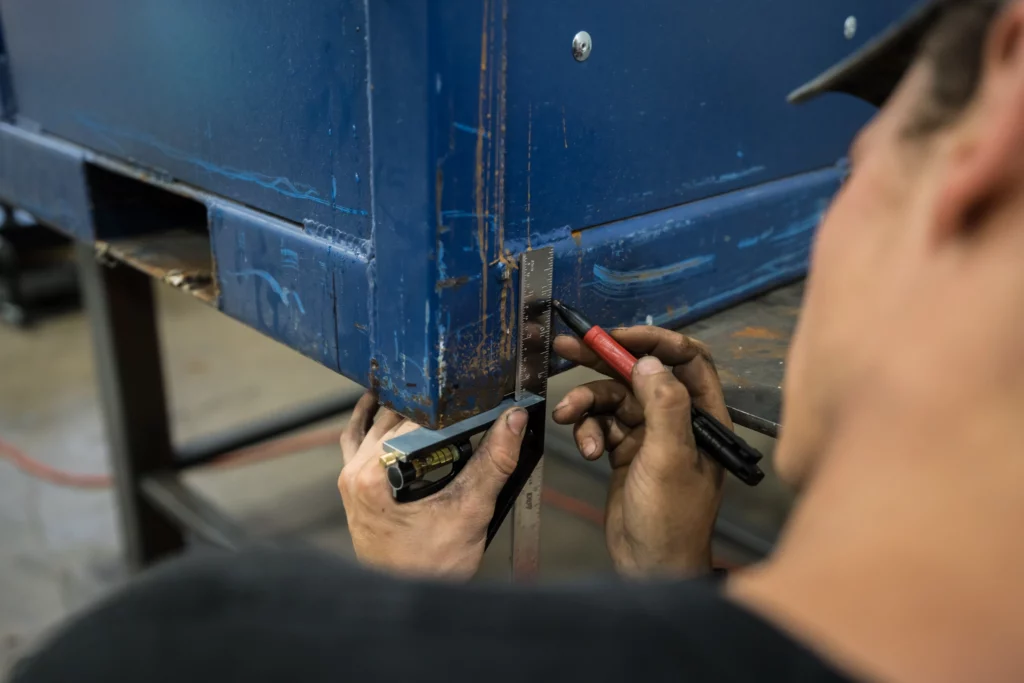 Rack Updates & Retrofitting

New Part Dunnage

Design Modifications

& More!
Welding & Custom Fabrication
At MIC, we use MIG welding to efficiently repair, retrofit, and custom fabricate shipping racks for your business. We create durable steel shipping racks completely customized to your logistics needs. Whether fixing your damaged returnable racks, retrofitting old racking equipment, or designing a new shipping solution, we ensure the same level of quality in our work.
Retrofitting Returnable Racks
When your part specifications get updated, your dunnage becomes unusable, or you need better safety measures for your products, rely on our custom metal fabrication abilities to get more use out of your returnable racking. When your racks need to adapt at a moment's notice, we'll build a custom solution for you and boost your bottom line.
Whether you have a completely new design, or a metal product that needs to be refreshed or replaced, our custom fabrication abilities allow you to be flexible and have an application-specific solution completely custom-made. For your special product configurations, get custom steel racks made to accommodate them.
Applications & Industries We Serve
Re-engineer your shipping racks & dunnage and get more returns from your returnable racks.
Our metalworking abilities allow us to repair, modify, and fabricate a variety of custom ship racks, automotive parts racks, carts, dunnage racks, metal shelving, and racking from a variety of materials like stainless, aluminum, and carbon steel. This allows us to serve many industries throughout Michigan, including: 
Automotive suppliers

Heavy equipment manufacturers

Retail & Warehousing

Aerospace

Furniture Manufacturing

& More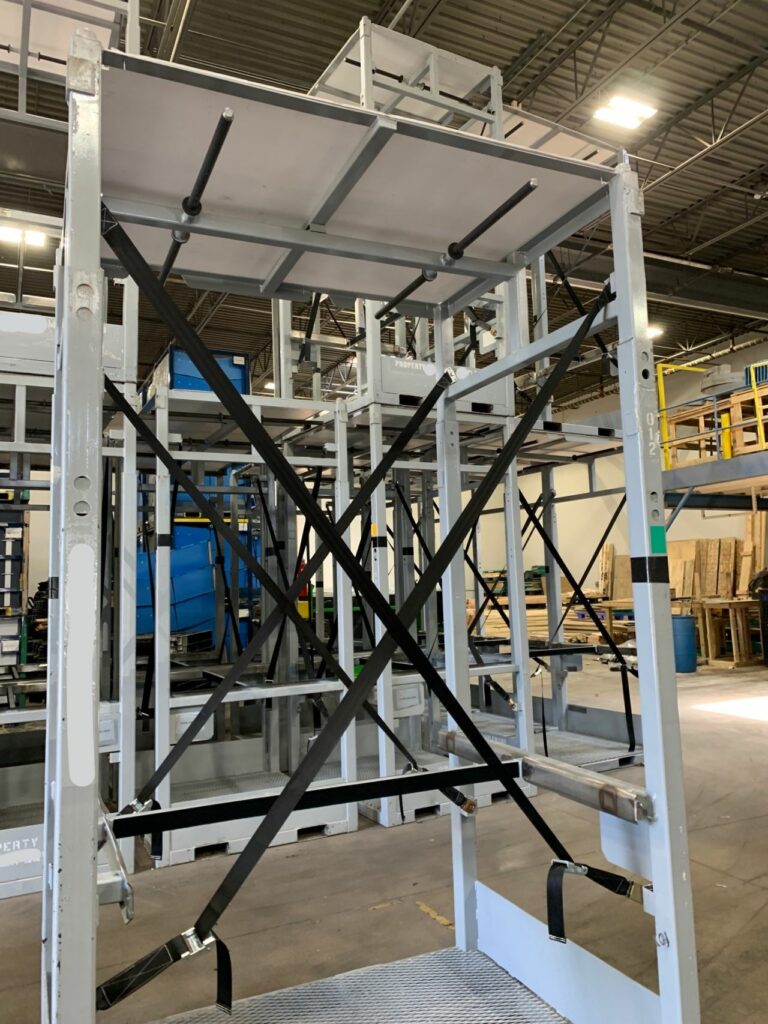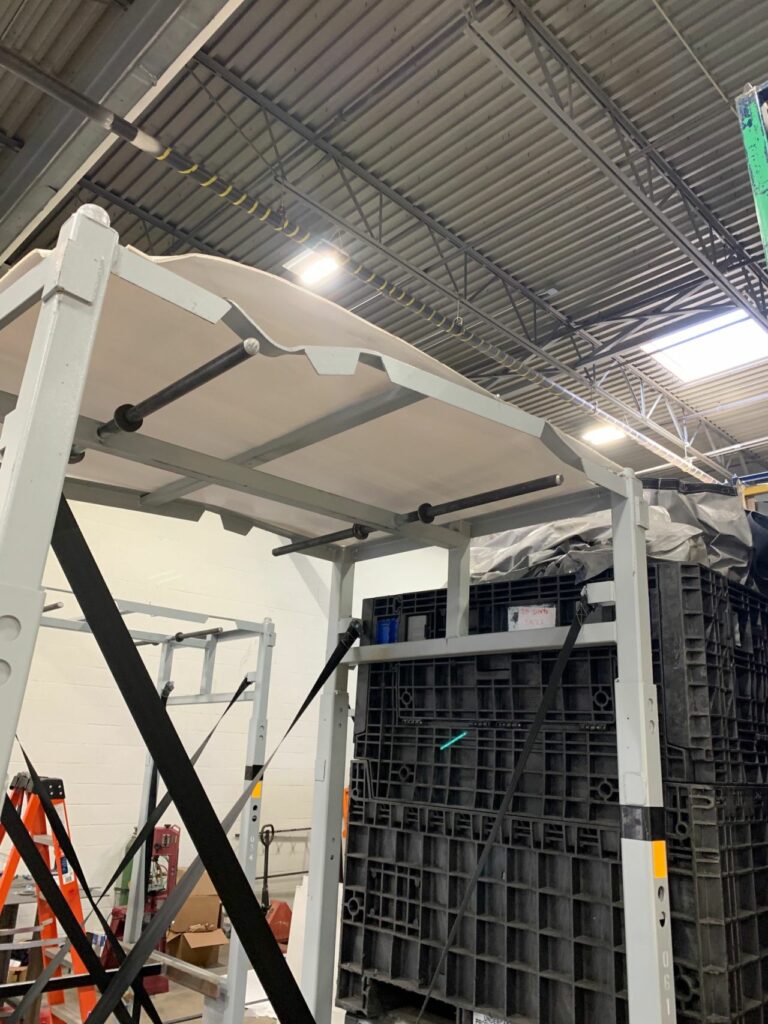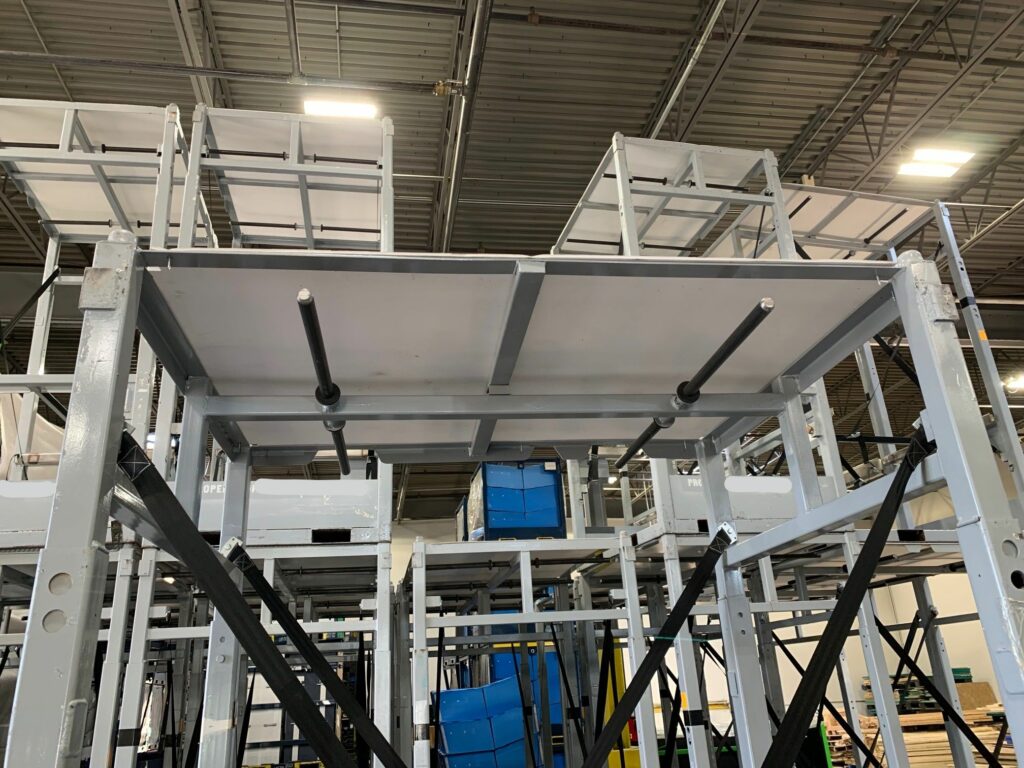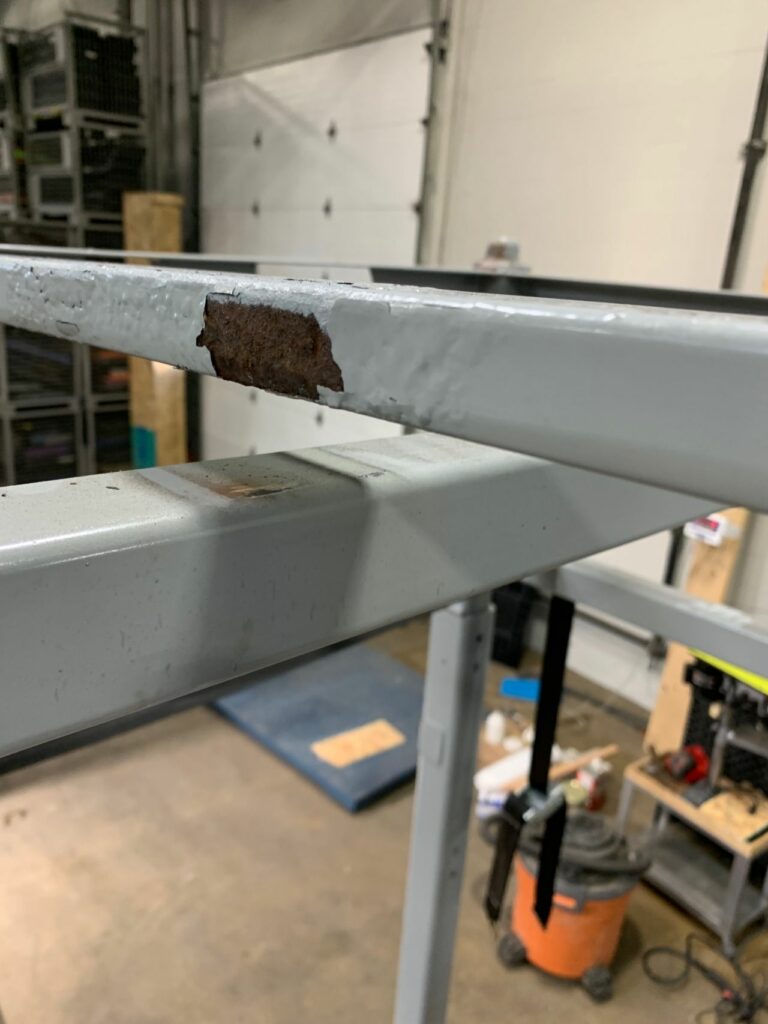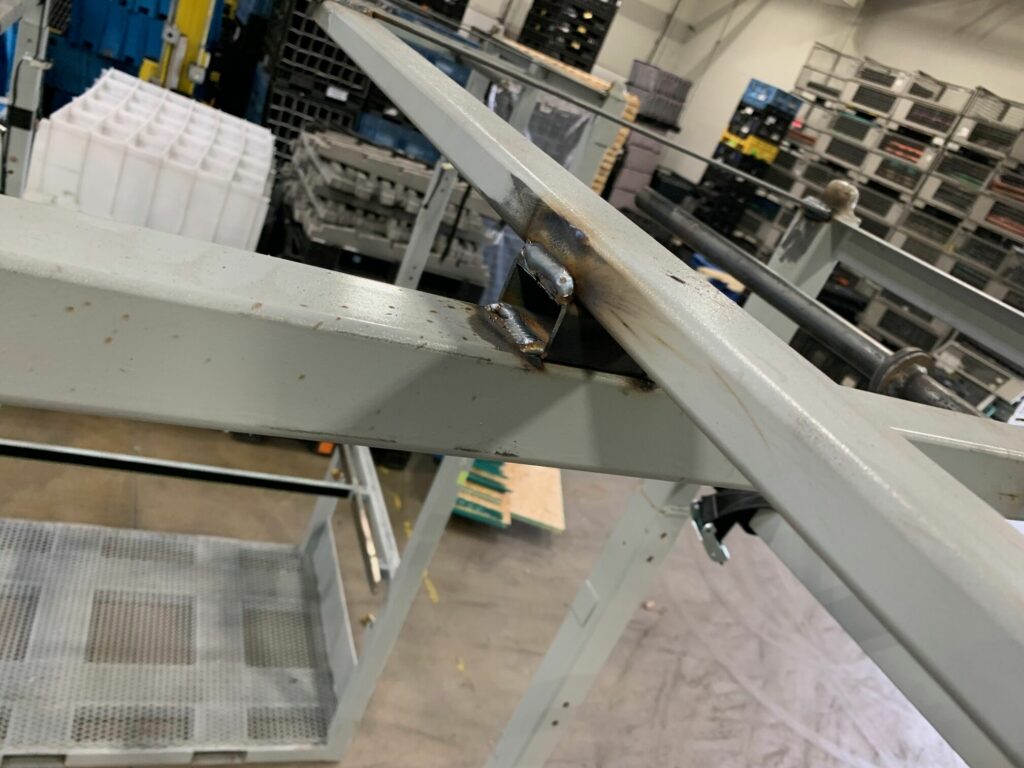 Partnering with MIC: Unmatched Time Savings, Convenience, and Customer Care
Whether repairing damage, optimizing space, replacing obsolete dunnage, or just improving the lifespan of your stack racks, we repair your metal products efficiently and expertly. Our customers love our:
See how easy it is to meet your goals at the best price with a fast turnaround. Send us a message today for your free quote!
Complete returnable packaging and racking repairs.
In addition to steel rack repair solutions, welding, and fabrication, we offer custom wood crates built to order and bulk plastic container repair services both at your location and at our repair facility in Kent County. Let us know how we can help you with whatever industrial container, packaging, and shipping solutions you need.
Returnable Shipping Rack Repair & Welding Services in Michigan
Our shop is fully equipped to repair or modify your metal products including collapsible racking, shipping racks, stack racks, dunnage, and more. We are located at 7441 Division Ave S Suite C, Grand Rapids, MI 49548.
For unique circumstances, we are able to travel to perform rack repairs if your location is within a 200-mile radius of our Grand Rapids facility. This allows us to service businesses in and around:
Get Your Returnable Racking Back in Service.
Do you have damaged or broken fork pockets or cross bars? Unusable dunnage on your shipping racks? Send us a message and get started with the repair and restoration process.
Upon completing this form, you will receive a quote from us regarding your repair or custom fabrication inquiry.